INFORMATION
2022/12/15
Japan CCS exhibited a booth at EcoPro 2022 from December 7 to December 9, 2022.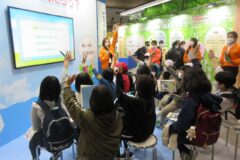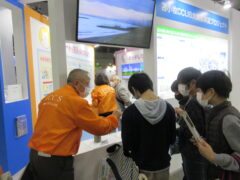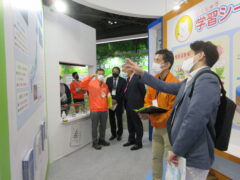 The total number of visitors to Japan CCS's booth for the three days was 1,838 including students from elementary and junior high schools and adults. We would like to express our sincere thanks to the visitors.
We were impressed that during the presentation for students, "Let's think about the environment together! Global Warming and CCS," the participants were listening intently to our staff's explanation. We were also very pleased to see their active participation in the quiz.
During our presentation to adults, we strongly felt there was a growing interest in CCS/CCUS, a technology that is attracting attention as a way to achieve carbon neutrality.