INFORMATION
2022/10/31
Japan CCS presented and exhibited at the 16th International Conference on Greenhouse Gas Control Technologies (GHGT-16).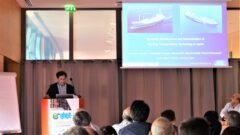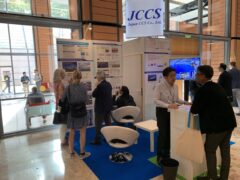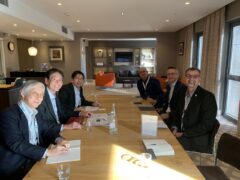 On 27th Oct., the last day of GHGT-16, JCCS made a presentation entitled "Research, Development and Demonstration of CO2 Ship Transportation Technology in Japan" in Session 11G – Transport – Shipping. The room was almost full, reflecting the interest in the topic.
During the conference, the JCCS booth was visited by participants from around the world. Using display panels and videos, the JCCS staff members provided explanations to more than 150 visitors. We also had the opportunity to meet with TotalEnergies to exchange information.