INFORMATION
2022/08/04
Japan CCS exhibited a booth at the in-person event "Kankyo Hiroba Sapporo 2022".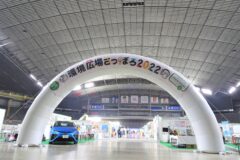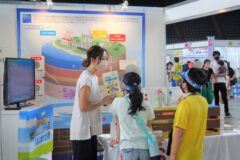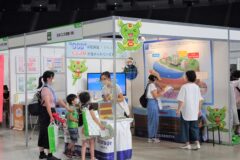 Kankyo Hiroba Sapporo, one of the largest environmental and SDGs events in Hokkaido, was held in-person at Sapporo Dome on July 30-31 for the first time in three years, and 442 people visited the JCCS booth over the two days.
Since this was an event where parents and children could enjoy learning about the environment together, JCCS exhibited a model of CCS, and the children were excited and had fun playing with it. Also, the children learned about "Global Warming and CCS" with a flyer which was distributed at the same time.
Parents' comments included, "Such efforts against global warming are necessary for our children's future," and "I've never heard of CCS before. It is amazing that such efforts are being made for the future of the earth."