INFORMATION
2022/05/24
A groundbreaking ceremony was held for the CO2 Ship Transportation Project Tomakomai Liquefied CO2 Receiving Facility on May 23.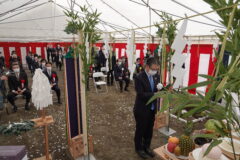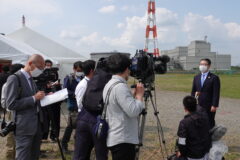 On Monday, May 23, a groundbreaking ceremony was held for a liquefied CO2 receiving facility to be constructed in Masagocho, Tomakomai, Hokkaido.
The groundbreaking ceremony for the safety of the construction was attended by about 40 people, including Tomakomai City officials, the speaker of the Tomakomai City Assembly, local officials, METI officials and contractors.
The facility will be constructed as part of the "Research, Development and Demonstration Project for CO2 Ship Transportation" which was jointly commissioned to Japan CCS Co., Ltd. (JCCS), Engineering Advancement Association of Japan (ENAA), ITOCHU Corporation (ITOCHU) and NIPPON STEEL CORPORATION (NIPPON STEEL) on June 22, 2021 by the New Energy and Industrial Technology Development Organization (NEDO).
The project will demonstrate an integrated transportation system that liquefies and loads CO2 captured at the Maizuru Thermal Power Plant of Kansai Electric Power Co., Inc. and transports it by ship to a receiving facility in the premises of the Tomakomai Power Plant of Hokkaido Electric Power Co., Inc. Through this project, we aim to establish transportation technology that will lead to long-distance, mass transportation of CO2 and lower costs. Construction of this project is scheduled to begin in May 2022, and the demonstration test is scheduled to start in spring 2024.
After the groundbreaking ceremony, JCCS President Nakajima was interviewed by the press and stated, "I hope that the results of this demonstration test will be utilized in Tomakomai City's efforts (Zero Carbon City).
After the groundbreaking ceremony, a project briefing was held for local stakeholders.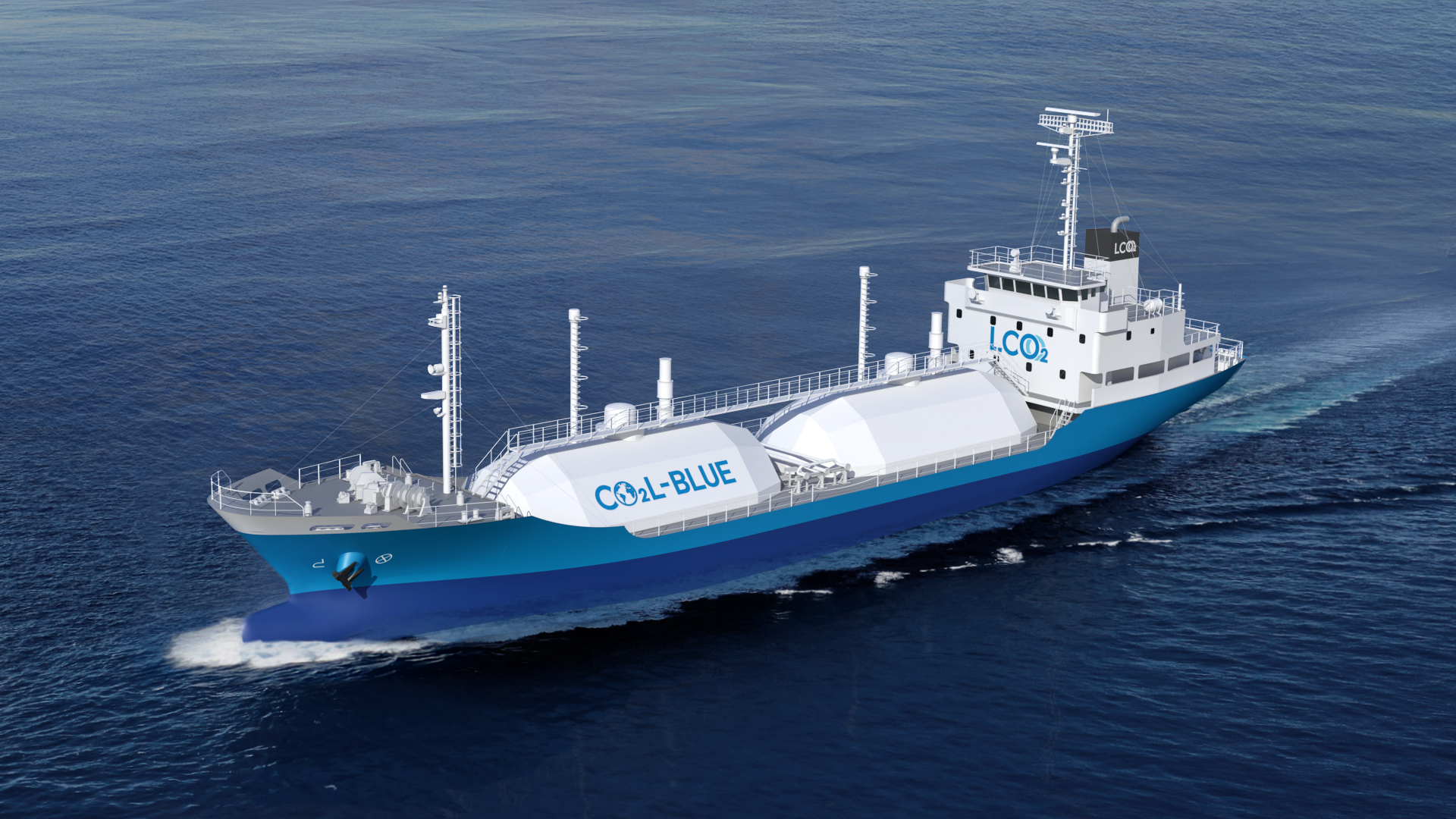 Image of liquefied CO₂ transportation demonstration ship
(Credit: Mitsubishi Shipbuilding Co., Ltd.)