INFORMATION
2021/03/22
Thank you for visiting our booth at the 13th Global Warming Prevention Exhibition 2021 from March 17 to March 19, 2021.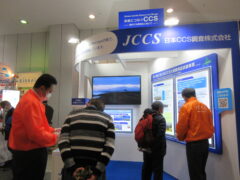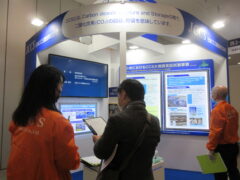 At the exhibition, sanitization of doorways, temperature inspections, and wearing of masks were required as measures against Covid-19.
Despite the limitations placed on the number of visitors, as many as 351 out of a total number of 21,569 visited the Japan CCS booth.
It was a very precious opportunity to explain the Tomakomai CCS Demonstration Project to our visitors.