INFORMATION
2019/03/12
Japan CCS Co., Ltd. held its annual CCS Forum on March 9, 2019.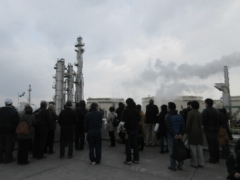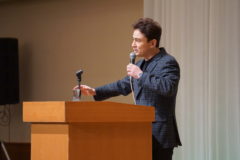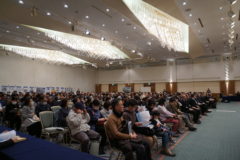 The annual CCS Forum was held from 13:00 to 15:15 p.m. at Grand Hotel New Oji in Tomakomai, Hokkaido, with a large attendance of 368 people. In the morning, 115 people boarded 3 buses to participate in a field trip to the Tomakomai CCS Demonstration Center.
The program consisted of the following:
Part 1 of the forum was entitled "Global Warming seen from the perspective of the Himalayas" and presented by Mr. Ken Noguchi, a famous Japanese alpinist.
Part 2 was titled "Now, from Tomakomai to the World ~ Progress of Tomakomai CCS Demonstration Project and CCS Worldwide" and presented by the Ministry of Economy, Trade and Industry.