INFORMATION
2019/12/10
Japan CCS Co., Ltd. presented at COP25 China Pavilion Side Event.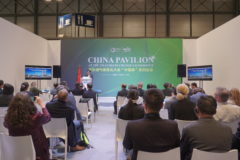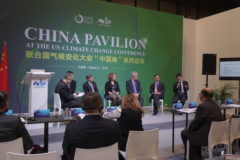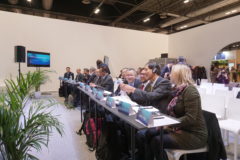 On Friday December 6, JCCS delivered a keynote presentation at COP25 China Pavilion Side Event "CCUS: Practices and Prospects" with the title of "Tomakomai CCS Demonstration Project-Results and Lessons Learned".
The event was hosted by Department of Climate Change, Ministry of Ecology and Environment of People's Republic of China, co-hosted by Global CCS Institute, Asian Development Bank, China CCUS Professional Committee and Northwest University.
Mr. Yukihiro Kawaguchi, Director of Global Environmental Affairs Office, Ministry of Economy, Trade and Industry of Japan was invited to speak at the panel discussion in order to share best practices worldwide and conduct in-depth discussion on CCUS with multilateral governments, academias and international organizations.