JCCS at COP
COP24
Japan CCS presented at side events of the Japan Pavilion and China Pavilion at COP24.
The UN Climate Change Conference COP24 was held in Katowice, Poland from December 2 to December 15, 2018.
On December 12, Japan CCS co-hosted an international workshop on CCS as a side event of the Japan Pavilion.
The workshop was hosted by the Ministry of Economy, Trade and Industry (METI), and co-hosted by the Ministry of the Environment and Japan CCS under the theme "Changing our future with CCS!". Representing the Japanese government, METI presented on Japan's efforts in mitigating global warming through CCS with the following message: "Japan will contribute towards the resolution of global climate issues by actively striving for technological innovation and international collaboration on CCS, in accordance with its Plan for Global Warming Countermeasures formulated based on the Paris Agreement. In addition, Japan intends to emphasize the importance of innovation, including CCS at the G20 Summit in 2019 which will be chaired by Japan."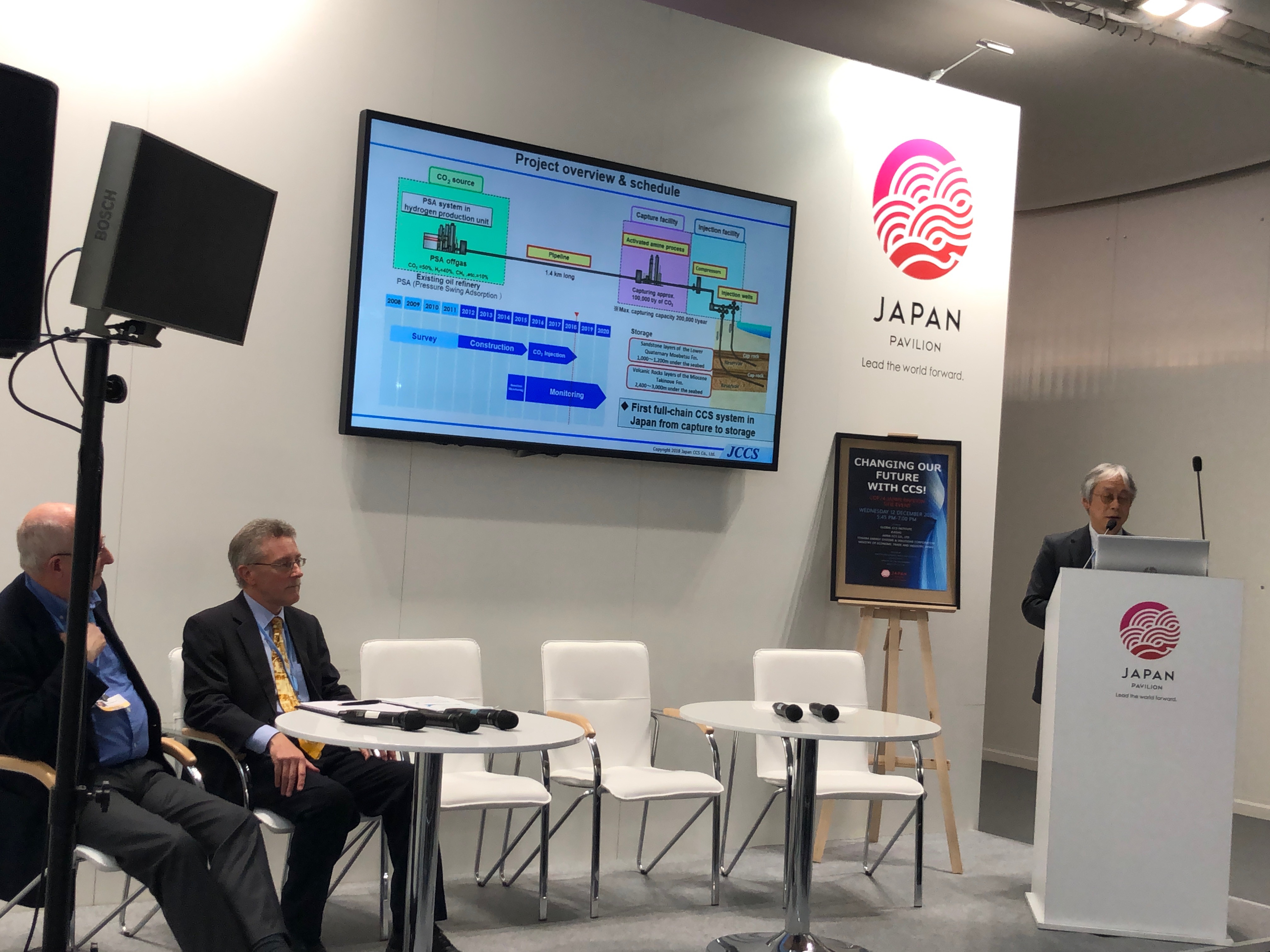 (Reference: COP24 Japan Pavilion by Ministry of the Environment of Japan)
Prior to this, on December 7, Japan CCS presented on CCS demonstration projects in Japan at a side event of the China Pavilion.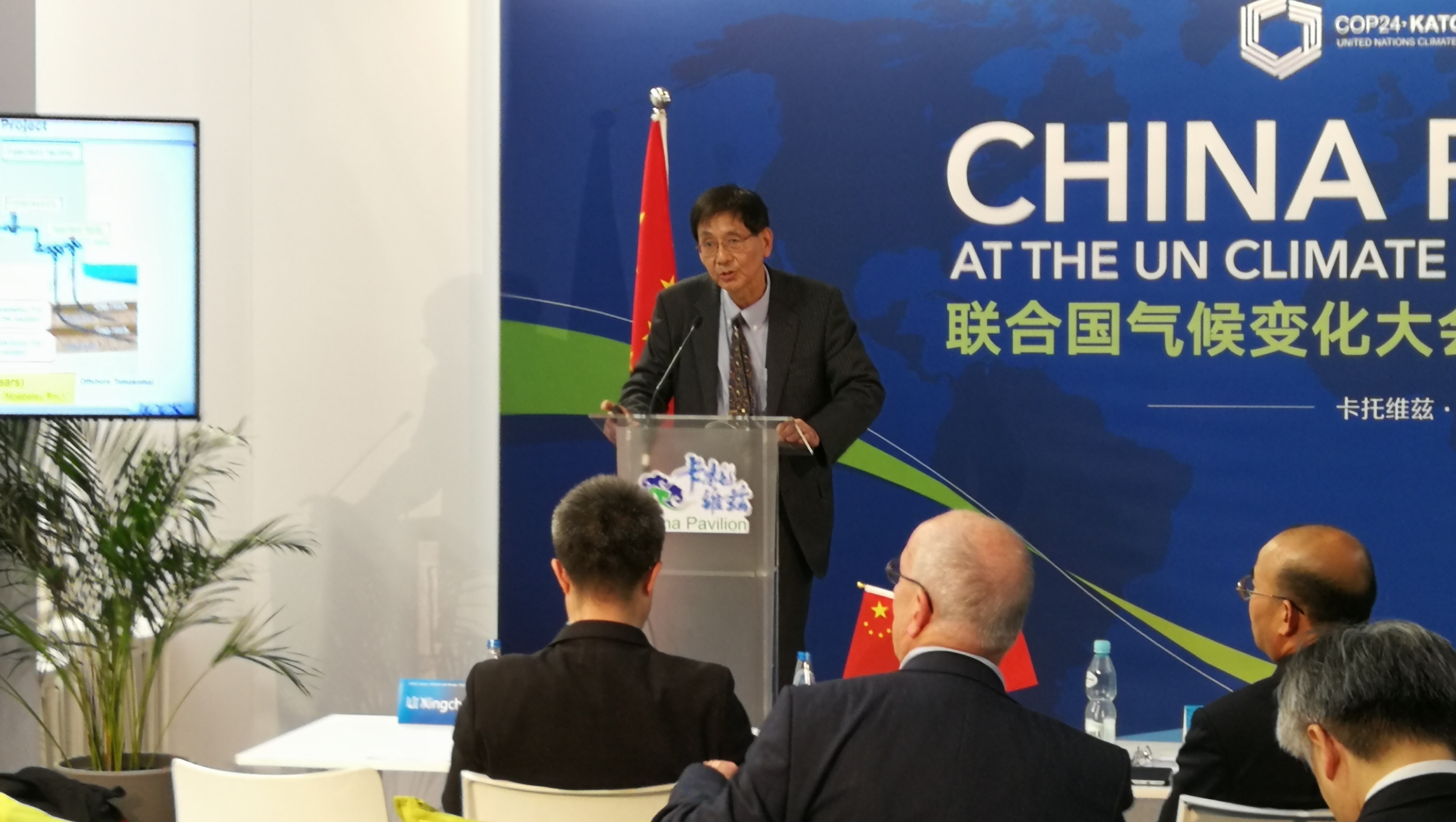 Click the below image to view the report of JCCS at COP24.